Custom Mobile App Solution
Parents spend nearly four hours of their day on their smartphones, with more than 80 percent of that time spent in apps. For teens, those numbers are higher. Match this growing demand with a personalized mobile experience for your stakeholders with our mobile app for Android and iOS.
Through our partnership with Edulink, the custom mobile app becomes a hand-held information hub.
Powerful integration capabilities unifies information from websites, notification systems, social media, portals, push notifications and other content resources.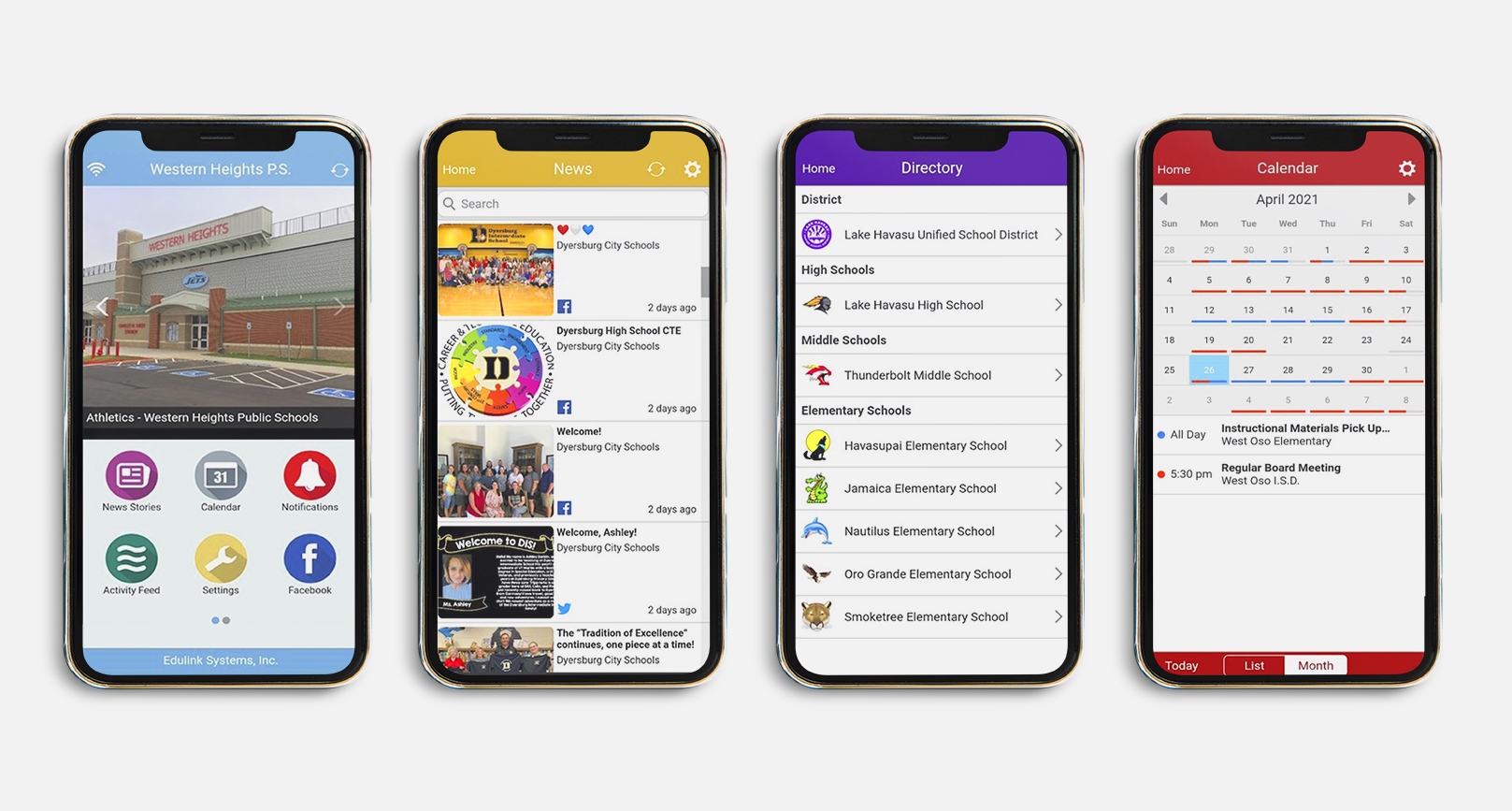 Personalize the mobile experience with user-based filters and content published directly from your website. Stakeholders see exactly what is important to them.


Publish content automatically from your website to your app
Navigate with intuitive tap and scroll-based navigation
Allow users to filter content so they only see what they're interested in
Customize the home screen with school logos and colors, news, blogs & announcements and upcoming events

Allow users to select individual schools in a district so they only see content from the schools relevant to them