Why you'll love Connect Suite
Connect Suite is a powerful set of tools that allow you to build an online community and enhance learning.
Users at any level, from district administration down to individual students and parents,
have a unified experience that brings them together. It connects all your dots.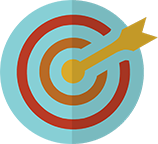 Connect Suite is your online community. Fully customizable classrooms keep your students and teachers engaged online. Notifications keep parents updated on homework assignments and other school news. Custom website design will showcase your district's success and highlight your brand, and our powerful user tools mean every user will see the things that matter most to them.

With Connect Suite, your team members get the tools they need. Teachers have online classrooms and a platform to manage their clubs, sports, and programs. Your communications staff have a wide variety of ways to get your message out. Your technology team can stay focused on keeping your local systems running, as we handle all of the servers and support, and parents and students have great new ways to engage with the learning process.

Make video front and center.
Our robust video platform gives you the ability to bring LIVE and recorded video to any device. Broadcast news, announcements, sporting events, board meetings, graduations, and all of your other events to your community when it matters most. Enrich your teachers' homework assignments with videos that get your students engaged. Keep everyone informed with video of your PTA and other important meetings.